Pick fantastic holiday packages now
Explore the traveller in you
You are only a few steps away from enjoying your dream destination. Come to Fantabulous Holidays and pick from a wide range of family and honeymoon packages for an affordable and attractive price.

Behind every traveller there lies an explorer
What are you waiting for?
There are places around the world that are waiting to greet you with inexpressible scenic charm, rich heritage and delightful people. Choose your international family holiday packages now.
Holiday packages crafted with care
Trips that meant only for you
Keeping in mind that every individual is different so the need and taste. all the itineraries are designed by us are exclusively for you only.
Fantabulous Holidays
Recommends
Explore the best selling itinerary Designed by our destination Experts.
Read The Top
Travel Reviews
love to share some happy stories of our Happy customers!
"Fantabulous Holidays provide us a great and memoriable trip of kullu, manali, solang, kasol etc and they always attend my call anytime in official and unofficial time and always gave me a very big positive response . thank u so much bhanu madam for this kind of best arrangement for my group tour. "
"I just came back from bali. I have had an amazing experience with you guys,Ujala was 24*7 ready for helping me during my trip.. i have an heartily gratitude for ujala and meetu helped me in choosing the correct package at the correct price. Thanks fantabulous holidays. this trip was memorable because of you"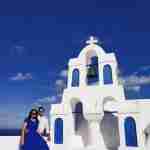 "Excellent management of our trip by Fantabulous holidays.. Will surely recommend to all of my friends"
it was a great trip which was "fantabulously" planned, Highly recommended.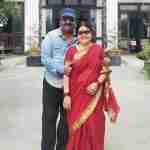 We have compiled our tour Vietnam .This trip was an outstanding experience and so far the long vacation and tour . It was truly 'incredible' in the content, the accommodations and cuisine, the personal service and attention of our tour guide.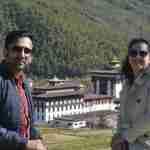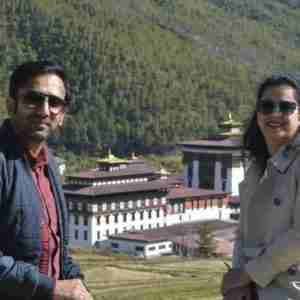 "Thank you Bhanu Godial for all of your help in planning our trip to bhutan.We are still talking about how it truly was a trip of a lifetime. this travel agency did an excellent job in making all arrangements from taxi, hotels, permits. "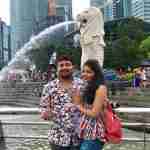 "Very nice experience Singapore - Bali trip.Fully satisfied,Got exactly what was required, recommend everyone to go for their service"
"Superb co-ordination, Well planned. Everything was according to our time,date,place and most important our comfort zone was kept in loop too. Our trip was perfect in every terms. We really enjoyed alot. Thank you so much guys. Looking forward to the another trip arranged by Fantabulous holidays"
Choose Your
Destination
Look beyond, and discover the most stunning destinations from all over the world, Fantabulous Holidays brings you delightful places that will add to the euphoria of travel.
Pull up your socks
Pack Up and Go
Enjoy a journey of a lifetime to exciting destinations across India and other parts of the world. Taste the unknown as you travel to places that hold a wealth of scenic and cultural wonders.